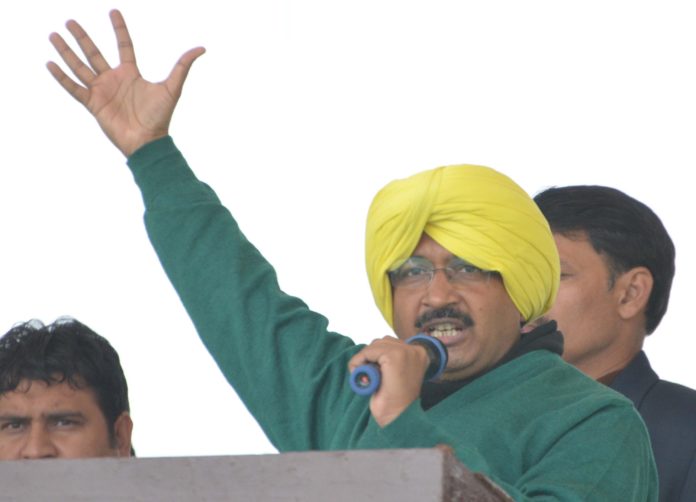 On Wednesday, Delhi CM Mr. Arvind Kejriwal have confirmed that the next CM candidates from AAP for Punjab Elections will be from state itself. Mr. Kejriwal was attending a rally near Chandigarh for coming Punjab Assembly Elections where he has given this statement.
Delhi CM has given this clarification after the remark given by Delhi Deputy CM, Mr. Manish Sisodia while attending rallies in Mohali and Anandpur Sahib on Tuesday that Punjab voters should vote for AAP "thinking Kejriwal will be the next chief minister".
The AAP is trageted by other contesting political parties Shiromani Akali Dal, Bharatiya Janata Party and Congress after Delhi Deputy CM statement. AAP have started their campaign for Punjab Assembly Election Mission since mid of 2015 by launching  Proclamation Programme for the welfare of Punjab farmers.
The AAP spokesperson later issued a statement that Sisodia's words were misinterpreted.