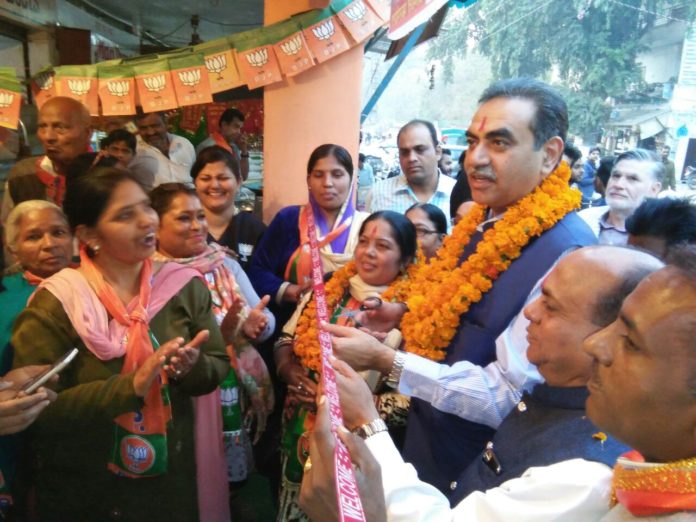 On December 2, BJP Chief Sanjay Tondon inaugurated the Election Office of BJP Candidate from Ward no 6, Farmila  Devi for Chandigarh MC Polls to be held on 18th of this month. During the event, Farmila Devi, Sanjay Tondon were present with party workers and media addressing the people.
Photographs were taken while addressing the Press Conference and interacting with ward people, along with Sh Muralidhar Rao, BJP National General Secretary.
Smt. Farmila is a house wife and social worker by profession. She also addressed the public meeting organised in their ward to make people support their party.