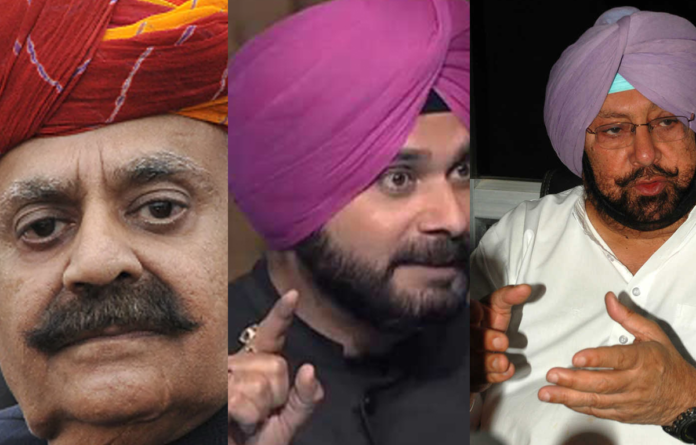 On Thursday, VP Singh Badnore- Governor of Punjab allocate portfolio's to the new formed government. Let's check out the department of cabinet members of Captain Amrinder Singh.
Captain Amrinder Singh: Department allocated to captain include General administration, home affairs and justice, personnel and others department which are not allocated to any other minister will come under his work.
Navjot Singh Sidhu: All Local government, tourism & cultural work affairs along with archives & museums were allocated to cricketer-turned-Politician Navjot Sidhu.
Manpreet Singh Badal: Finance, planning & employment generation department will run under Manpreet Singh's monitoring.
Sadhu Singh Dharamsot: Considering the care of Scheduled Castes voters of Punjab Forests, printing and stationery, welfare of SCs & Bcs department were allocated to Sadhu Singh.
Brahm Mohindra: He will serve as Minister of Health which includes family welfare, research, medical education and other parliamentary affairs.
Aruna Chaudhary: She has been appointed as Minister of State with independent charge, Higher education, school education.
Razia Sultana: Also serve as minister of state with independent charge include department of PWD and social development of women & children.
Tript Rajinder Singh Bajwa: Portfolio allocated to Bajwa include Rural development, Panchayats, water supply & sanitation.
Rana Gurjit Singh: Irrigation & power department.