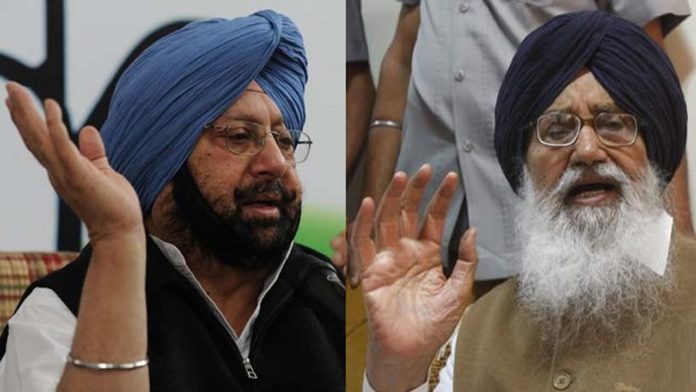 On the issue of farm loan waiver, the war of words is still continue between Captain Amrinder and Badals. After the allegation imposed by Badals on Captain that he had backtracked on his farm loan waiver promise, the Punjab CM lashes on Badals saying "The Badal father-son duo seem to be suffering from selective hearing and amnesia".
"Their latest statements contesting his government's commitment to farm debt waiver were not only unfounded but also contradictory to established facts that were in public domain," Captain Amarinder further added.
The delegation led by Congress vice president Rahul Gandhi before the assembly election for the sake of relief for distressed farmers. Recently the Punjab CM met PM and raised the demand for farm loan waiver for Punjab farmers.
In his statement he mentioned "Unlike the Badal regime, which had failed to take up any measure for the welfare of farmers in the state during 10 years of their rule, his government had initiated a time-bound process of waiver of their loans in less than 10 days of taking over the state's reins,".
Even after the completion of Punjab Assembly Election it has been noticed that Captain & Badals were never let a chance to leave the war of words in Punjab.